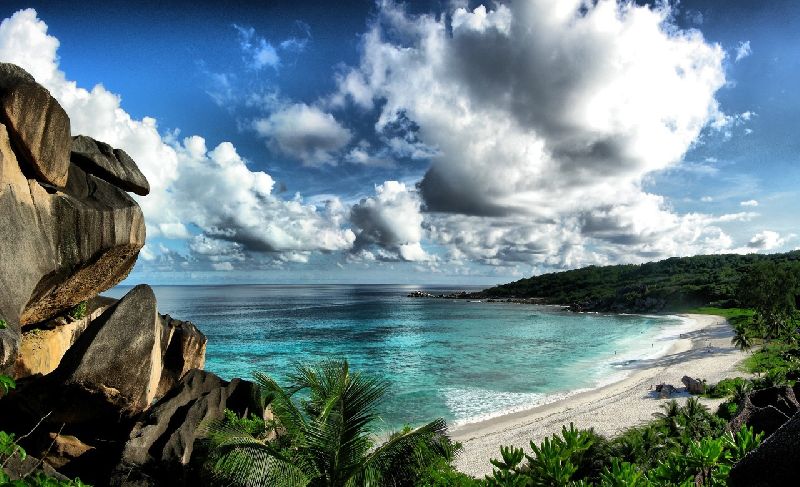 Common description
Seychelles is considered one of the most beautiful islands of the Indian Ocean. Seychelles is an archipelago comprising 115 large and small islands located in the Indian Ocean just south of the equator and north of Madagascar. It covers an area of 405 square meters. km. The largest islands - Mahe, Praslin, La Digue, Silhouette - of granite origin; small islands are mainly coral in the Indian Ocean, each island of which is unique and in its own way attractive.

The incomparable and amazing Mae - 27 km long, 8 km wide. This island is home to the state capital, Victoria and the International Airport. Praslin or, as the locals say, Pralen, where the famous palm tree, the fruiting, bizarre shape of coconuts, is just growing; Bird with characteristic name, Denis, Desroches, Anonymous, Alfonso and others.

The nature of the islands is extremely rich. Fragrances of flowers and fruits will haunt you everywhere. The wildlife of the islands is so diverse that you will want to watch it for hours. Many bird species, bats and adorable giant turtles.

Sincere and friendly Seychelles will captivate with their kindness and hospitality. You will be served traditional dishes and drinks.

And if you like an active holiday, then at your service the expanses of the ocean. Armed with a mask and flippers, you will discover a rich underwater world with all its riddles and treasures. And if you are a fan of golf, you are waiting for first-class, beautifully equipped and decorated fields.
Having visited the Seychelles, you will discover a true paradise. You look at the world with different eyes and you will understand how much has not been seen in this world yet and how much remains to be seen. The charming landscapes of Seychelles surpass the imagination of even the most talented artist.

Give yourself an unearthly journey and a long-awaited vacation.