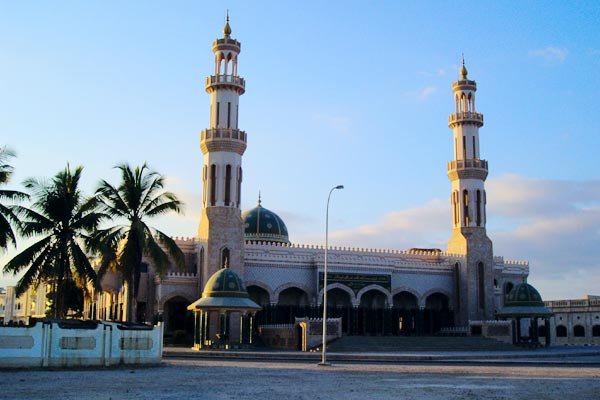 Common description
Salalah is the second most populated city of Oman, located on the coast of the Arabian Sea. Salalah is the birthplace of the ruling sultan Qaboos bin Said.
Despite the fact that the city is surrounded on three sides by the Arabian desert, the climate there is relatively temperate for most of the year. Monsoons are blowing from the southeast from the end of June to the beginning of September. Salalah is also known as the "perfume capital of Arabia" due to incense trees. Due to the huge number of fish and various marine vegetation, this city attracted fans of snorkelling and diving.
Salalah is an ancient city. According to one theory, these lands were part of the possessions of the Queen of Sheba. In the vicinity of Salalah (north of the city) is the tomb of the prophet Ayyub (biblical Job) - a three-meter sarcophagus in a small mausoleum.
The Salalah district is the only place in the region where coconut crops are harvested. There are also a lot of papaya and mango. Mimosa, tamarisk, cacti and aloe are found everywhere. To the north of Salalah, there are many lagoons with mango thickets on the coast that give shelter to many birds: flamingos, ibises, etc.