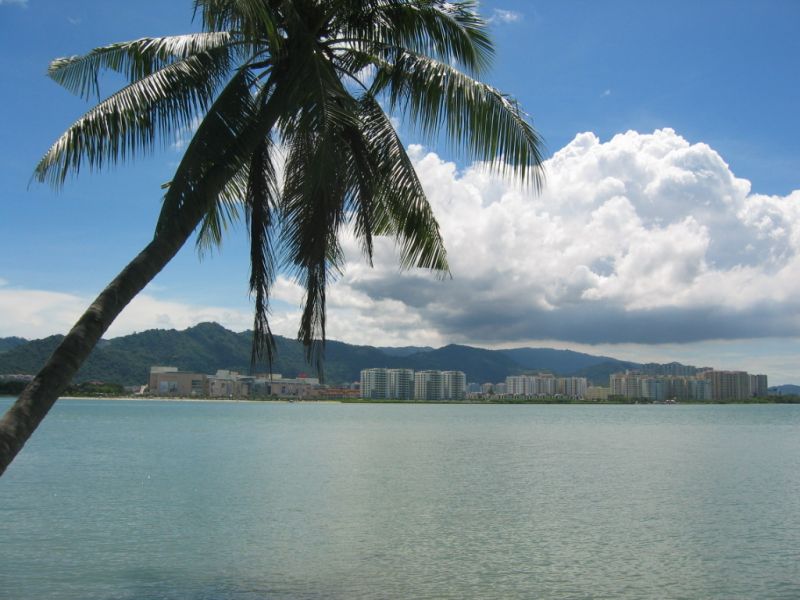 Common description
<Betel Nut Island> Pulau Pinang lies off the northwest coast of the Malacca Peninsula. Its area is only 285 square kilometers, but in a few years the picturesque and joyful Penang has become one of the main resort areas of the country. The island is connected to the mainland by a 13.5-kilometer-long bridge, which is officially recognized as the third longest bridge in the world. But no matter how impressive the Penang Bridge, its glory is completely overshadowed by exotic landscapes, sandy beaches and skilled chefs of the island.
Penang once belonged to Sultan Kedah and was uninhabited until 1786, when the British East India Company decided to establish a trading post here. Penang became the first British possession in what is now Malaysia. In the same year, the Englishman Francis Light founded the capital of Georgetown, naming it after the English Emperor George III. The new owners of the island immediately considered a potential resort in this land, overgrown with tropical jungles of betel nut palms, and a few decades later some Sargsyan brothers opened the first hotels here.
And to meet the first day of life together is best on the golden beach of Pulau Pinang. For example, in Batu Ferring Beach, on the north coast of the island. There are several luxurious, there you can swim under sail, ride horses or just lie on the sun-warmed white sand. In total, the hotel base of Penang consists of 22 hotels, 18 of which are five-star. Especially popular are Casuarina Beach, Feringghi Beach, ShangriLa Golden Sands, Royal Holiday Park, Penang Bayview Beach Inn, Penang Parkroyal Resort. The most famous beaches: Teluk Bahang - <Gulf of embers> - on the western outskirts of the island; Tanjung Bunge - "Overhanging Rocks" - with its giant reefs and lush vegetation, Telun Bahang with its secluded bays.