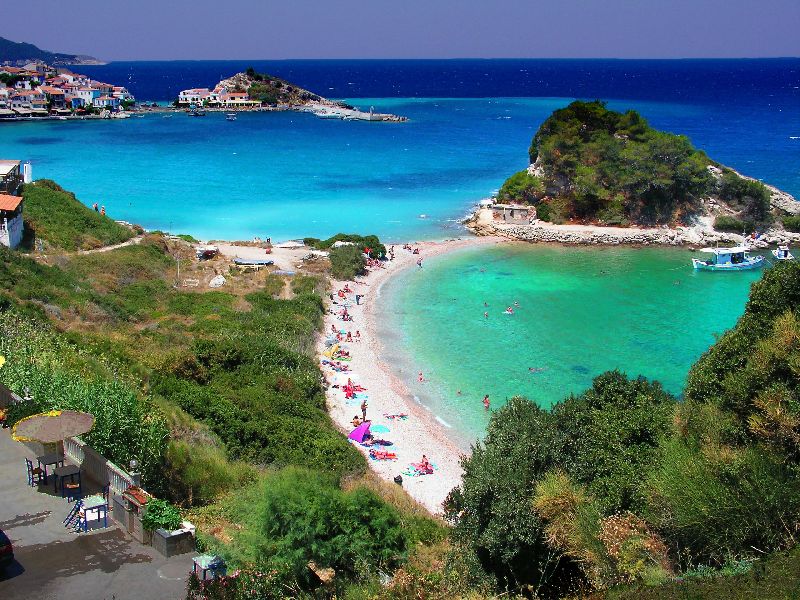 Common description
Samos is an island in Greece, in the Aegean Sea in the Eastern Sporades archipelago.
It was the center of Ionian culture during antiquity. Family of a number of great figures of ancient culture: philosophers Pythagoras, Melissa and Epicurus, astronomers Aristarchus and Aristilla.
The island is mentioned in the writings of Herodotus, which lists the wonders of the world. Here are three of them:
Aqueduct in the form of a tunnel;

Dam at the port on the island (not preserved);

Temple of Goddess Hera.